A global platform of professionals sharing knowledge and resources to help the fashion industry evolve and stay relevant.
Our community thrives on being at the forefront of cutting edge ideas and innovative concepts in fashion. As a collective, we learn, share and contextualise emerging technologies and its place across a business or shopper journey.
IFAB: connects innovators globally; helps fashion businesses navigate digital adoption; guides tech startups to gain a deeper understanding of fashion; and champions the upcoming fashion retail workforce.
Launching in April 2017 Founding Member - Saskia Fairfull set out to create a new door to fashion, giving technologists and business professionals a shot at helping the industry innovate.
"Fashion for the most part is resisting digital innovation. The perceived risk outweighing the motivation to try, but that attitude is shifting. Having a trusted network of experts and optimists, IFAB offers a safety net for fashion businesses to pilot new and emerging technologies and gain a competitive edge" says Saskia Fairfull.
The IFAB community includes local and international professionals helping businesses keep up with digital change, to avoid getting left behind.
Our collective works with businesses to minimise those risks and reshape a company's direction alongside an executive leadership team, retail startup or designers launching in market.

Areas of expertise range from business strategy, supply chain, sustainable practices, branding, marketing, process improvement, in-store experience, customer experience mapping and startup mentoring.
MISSION
To help fashion businesses connect with new technologies ensuring a sustainable and relevant future in retail.
VALUES
We believe in:
-Trying something new.
-Paying it forward.
-Being fiercely independent.
COMMUNITY
The IFAB Slack Group is free to join. Contribute to conversations or ask questions. Request to join the Slack channel below and collaborate with like-minded fashion tech professionals.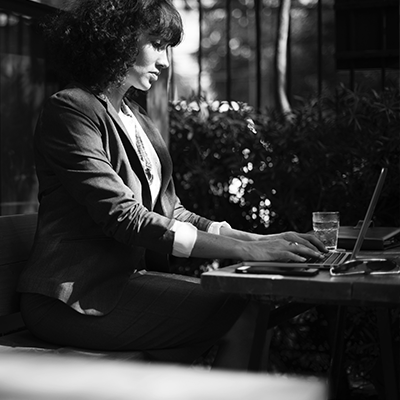 Startup founders, we're your go-to tribe for advice, mentoring, and connections. Our aim is to connect you with fashion retailers, so you can put your tech to the test, and learn in real time. The IFAB network is full of technologists and a great resource if you need to talk shop.
Fashion entrepreneurs, we're here to help you become digitally enabled. Meaning, an accessible business to your shoppers wherever they are in the world. IFAB is a highly curated professional network, no bull shit and zero salesy talk, yes there are buzzwords flying around, but when you put the lingo to work magic happens.
There are a number of experienced entrepreneurs and advisors in the IFAB community, our understanding of the startup landscape spans multiple countries. Venture Capital firms have confidence in our network to share insights, trends and the up-and-coming startups they will want to know about.